'To obey is better than sacrifice and to heed is better than the fat of rams' (1 Samuel 15:22). Hence, obeying is sacrifice. It is the ultimate sacrifice one can give to God, because 'rebellion is like the sin of witchcraft, and arrogance like the evil of iniquity and idolatry' (v23). Sacrifices do not hint obedience, but obedience is sacrifice. As a result, obedience will always supersede whatever sacrifice we make. God even asks, 'The multitude of your sacrifices – what are they to me? I have more than enough of burnt offerings, of rams and the fat of fattened animals; I have no pleasure in the blood of bulls and lambs and goats. When you come to appear before me, who has asked this of you? Stop bringing meaningless offerings! Your incense is detestable to me' (Isaiah 1:11-13). When we try to give God what is already His, instead of taking what He has given, what we see as sacrifice becomes meaningless. God clearly says, 'I have no need of a bull from your stall or of goats from your pens, for every animal of the forest is mine and the cattle on a thousand hills. I know every bird in the mountains, and the creatures of the field are mine. If I were hungry, I would not tell you, for the world is mine, and all that is in it. Do I eat the flesh of bulls or drink the blood of goats?' (Psalm 50:9-13).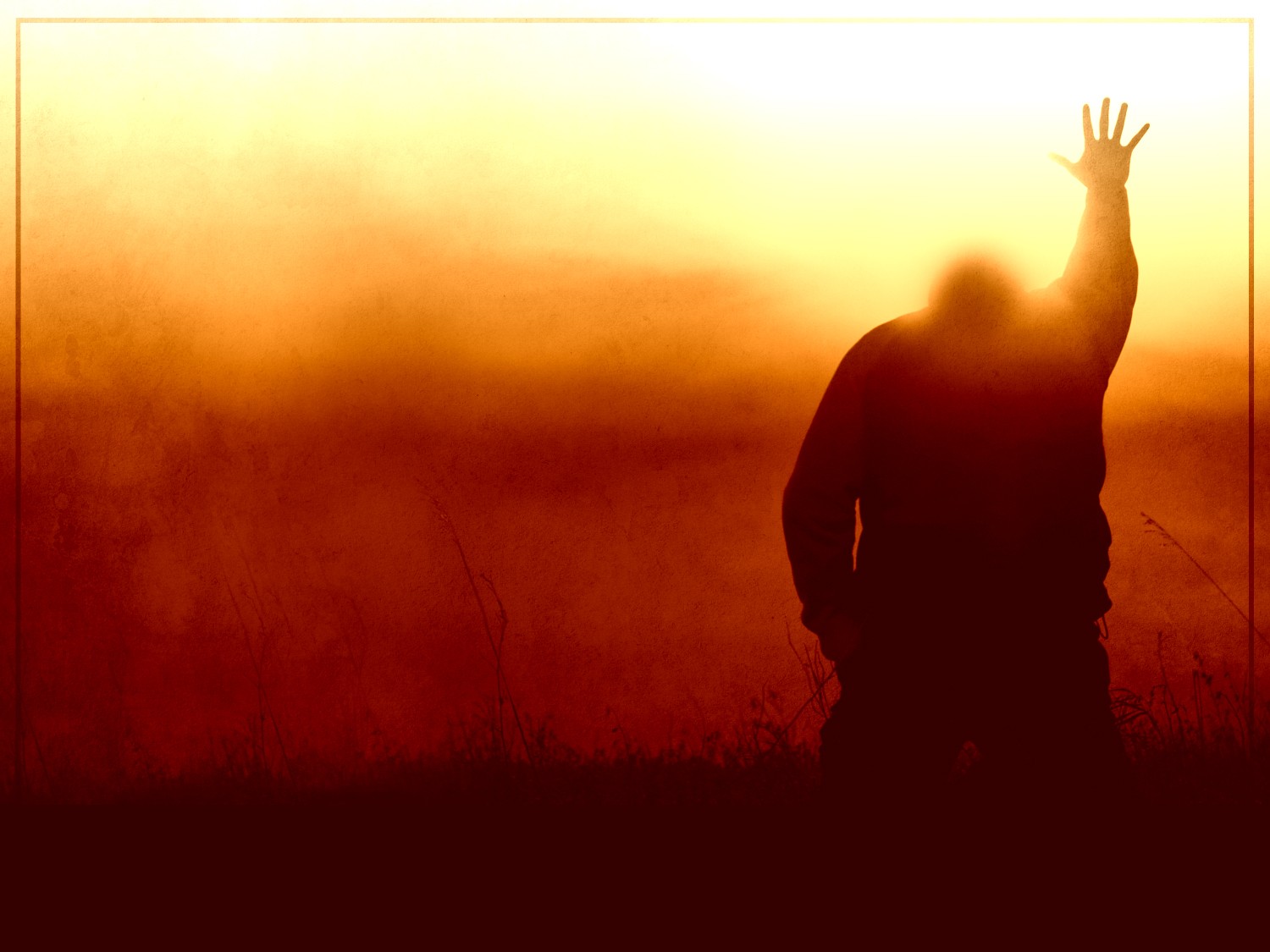 While in the present age sacrifice to God are not in the form of our cattle, God still does not require our sacrifices more than our obedience. We tend to offer bulls and goats in the form of deeds we rend in the Name of God. However good and godly they may be, if it is not done from an obedience perspective, but a sacrifice perspective, then it becomes a detestable offering. Many who do good works view it as a favour to God, or as means to gain favour from God. They do not do it from an obedience perspective. The Pharisees had this kind of view and so when the disciples 'began joyfully to praise God in loud voices for all the miracles they had seen' (Luke 19:37), they thought that the disciples were giving undue credit to Jesus. They presumed that if the disciples stopped praising Jesus, then His Divine nature would cease, and so they told Jesus, 'Teacher, rebuke your disciples' (v39). But Jesus responds to them, 'I tell you, if they keep quiet, the stones will cry out' (v40). Jesus brought across the fact that human service and praise, or lack thereof, does not affect God's Deity. In fact, 'If you sin, how does that affect him? If your sins are many, what does that do to him? If you are righteous, what do you give him, or what does he receive from your hand? Your wickedness only affects a man like yourself, and your righteousness only the sons of men' (Job 35:6-8). But often times, many deem their good works as affecting God or His Sovereignty, instead of seeing it as obedience to His command to 'serve one another in love' (Galatians 5:13). Our spreading of the Gospel, the helping of the needy, and other acts of service are not for God's benefit, but for others. When we realize this, then our service becomes obedience to God, the highest sacrifice we can make.
Those with a religious mind-set, and not a renewed one view their works as bringing them closer to God, or God closer to them. Jesus warns of such, saying, 'in fact, a time is coming when anyone who kills you will think he is offering a service to God' (John 16:2). That is the length that many go into thinking that they are appeasing God, but in the real sense are displeasing Him and appeasing demons, like the Prophets of Baal who 'slashed themselves with swords and spears, as was their custom, until their blood flowed' (1 Kings 18:28). For those in cults, as in religions, uphold sacrifice as the prime thing. 'No one stops to think, no one has the knowledge or understanding' (Isaiah:44:19) to discern what God actually requires of them. Yet, God clearly says, 'This is the one I esteem; he who is humble and contrite in spirit, and trembles at my word' (66:v2). He then proceeds to say, 'But whoever sacrifices a bull is like one who kills a man, and whoever offers a lamb, is like one who breaks a dog's neck; whoever makes a grain offering is like one who presents pig's blood, and whoever burns memorial incense, like one who worships an idol' (v3). Those who refuse to heed to God to become contrite in spirit, but choose to only become contrite in flesh via actions and words to promote their religious and hypocritical acts, are left to their devices. God observes, 'They have chosen their own ways, and their souls delight in their abominations; so I also will choose harsh treatment for them and will bring upon them what they dread' (v3-4).
David who was contrite in spirit knew exactly what God required of man. He says, 'You do not delight in sacrifice, or I would bring it; you do not take pleasure in burnt offerings. The sacrifices of God are a broken and contrite heart, O God, you will not despise' (Psalm 51:16-17). The heart can only be made contrite by turning to God. It requires one to surrender all to God. But the religious and occultists can have none of it because their doctrines flourish in control and self. That is why Jesus says of such, 'but I know you. I know that you do not have the love of God in your hearts' (John 5:41). They do not obey God because they know that obedience to God is the ultimate sacrifice. As a result, they settle for other sacrifices, presenting them with a blind eye to God- almost forcing Him to accept it. In reality, they appease only their flesh and the devil- who abets and cheers them on in their unholy devices. They refuse to acknowledge God, because they cannot accept the ultimate sacrifice He paid for all mankind. 'When Christ came into the world, he said, 'Sacrifice and offering you did not desire, but a body you prepared for me: with burnt offerings and sin offerings you were not pleased. Then I said, 'Here I am – it is written about me in the scroll – I have come to do your will, O God' (Hebrews 10:4-7). Christ thus 'offered for all time one sacrifice for sins' (v12).
Ultimately, the first step to obedience is accepting the sacrifice that Jesus made for us at a personal level. It requires a surrendering of all things to Him. Just like He lay down His life for us, 'only to take it up again' (John 10:17), then we also ought to lay down our lives to Him, so that we may pick up His Spirit, and eternal life. Obedience is voluntary, just like Jesus Christ 'lay (His life) down of my own accord' (v18). That is why He says, 'If anyone would come after me, he must deny himself and take up his cross and follow me' (Matthew 16:24). Many do not like paying the ultimate price of obedience, because it requires suffering and surrender. But there is no other way. Jesus Himself 'learned obedience from what he suffered' (Hebrews 5:8). Many scorn at suffering and so do not obey, but follow sinful pleasures in an impulse. But the true Christian life is when 'your obedience is complete' (2 Corinthians 10:6), so that our wills, ideas, and flesh suffer. It is a life of offering 'your bodies as living sacrifices, holy and acceptable unto God, which is your reasonable service' (Romans 12:1). It is dying to self to allow Christ's life to live in us – that is the contrite spirit. As if this is not enough, we have to endure scorn, resistance, and persecution from the world, because of our different views. God notes, 'Hear the word of the Lord, you who tremble at his word; 'Your brothers who hate you and exclude you because of my name . . . Yet they will be put to shame' (Isaiah 66:5). So, no matter how we feel, obedience requires a suffering, but 'the godless in heart harbour resentment even when he (God) fetters them, they do not cry for help. They die in their youth, among male prostitutes of the shrines' (Job 36:13-14). They do not understand that the sufferings and denials are temporary, and that God is actually 'wooing you from the jaws of distress to a spacious place free from restriction, to the comfort of your table with choice food' (v16), to a joyous life and ultimately to eternal life.
'If they obey and serve him (God), they will spend the rest of their days in prosperity and their years in contentment. But if they do not listen, they will perish by the sword and die without knowledge' ~ Job 35:12